For fuller flavor and less expense, buy unshelled nuts and chop them yourself. Refrigerate any that are left over. Not only are unshelled nuts cheaper but since they will have more flavor you can use less.
Another way to make nuts more flavorful is to toast them and since they will be a bit lighter they won't sink as easily to the bottom of your batter.
Eggs are fresh when you submerge them in cold water and they do not rise to the top. Those that do have air in them and may not be fresh.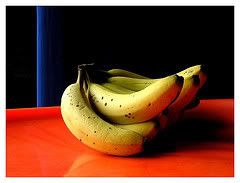 Bananas that are getting overripe are more flavorful and perfect for cake making. You can cut and mash them up and freeze in a plastic storage bag till you need them.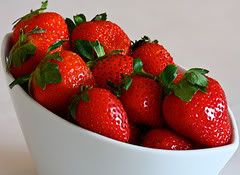 When buying strawberries buy only the ones that are plump, red, and ripe. Berries that are not ripe will not ripen after being picked and won't be sweet. Wash only right before using to prevent soggy berries.
When you melt chocolate it usually retains its shape so don't be fooled and overcook it. Stirring it should tell you when it's melted enough.
For a quick and easy homemade pie crust, crush some sandwich cookies and add 3 tablespoons of melted butter or margarine. Cook at 350 for about 7 minutes.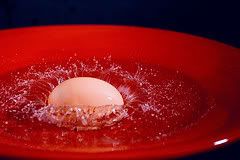 Eggs tend to absorb moisture and air so keep them covered in their original carton in the coolest part of your frig.
Whipping cream is still good to use even if it's days past the sell by date. If it tastes a bit sour to you just add 1/8 teaspoon of baking soda.
Carmel topping is easy and more economical to make at home. Just mix together 2/3 cup of brown sugar, 1 cup of evaporated milk, and 1 teaspoon vanilla. Cook until mixture boils and let cool slightly before using.